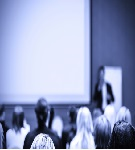 IHIET 2019 will be held at the Université Côte d'Azur, Nice, France, August 22-24, 2019 (http://ihiet.org). IHIET Conference aims to provide a global forum for presenting and discussing novel human interaction approaches, and emerging technologies systems, tools, methodologies, techniques, and solutions for interaction between people and computers, systems, and software, in addition to trends and applications in all areas of human-machine and systems interaction applications.
IHIET 2019 conference is attended by more than 400 researcher and scientist from academia and Industry!    
Côte d'Azur, France: Located on the French coast of the Mediterranean Sea, the French Riviera (Cote d' Azur) is the playground for the rich, famous and hordes of international tourists. The French Riviera is famous for the glamour of St. Tropez, Monaco and Monte Carlo and the Cannes Film Festival. The region enjoys a wonderfully mild to warm climate all year round.
Please share with research colleagues
IHIET 2019 Administration
http://ihiet.org