Human Factors And Ergonomics Society Of Australia
HFESA is Australia's peak member organisation for human factors and ergonomics (HF/E) professionals and the Australian representative of the International Ergonomics Association. We accredit educational courses that promote quality HF/E services. We also accredit and maintain the Certified Professional Ergonomists (CPE), the highest HF/E qualification in Australia.
HFESA invite you to be involved by presenting your work, attending and networking with colleagues, or sponsoring part of the event. Please click the 'more info' button below to view the conference website and call for submissions.
Lancemore Macedon Ranges, Victoria, Australia.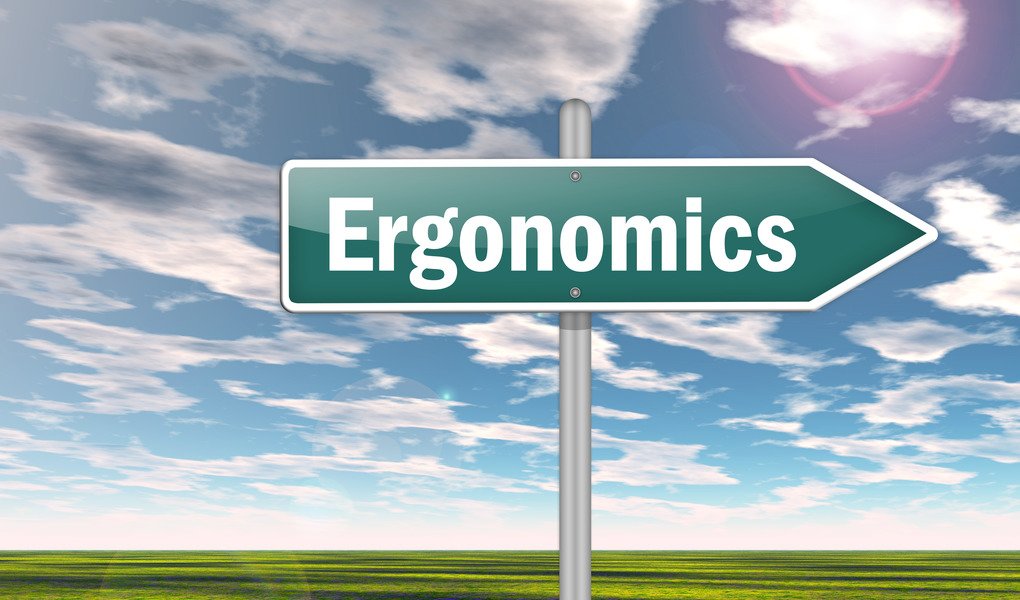 The HFESA vision will be achieved by: delivering quality and accessible professional development and networking programmescontinually improving professional standardsrepresenting and lobbying government and industry on issues relevant to ergonomics and human factors in Australiapromoting the value of professional ergonomics and human factors to industry, business, government, and the community, andpartnering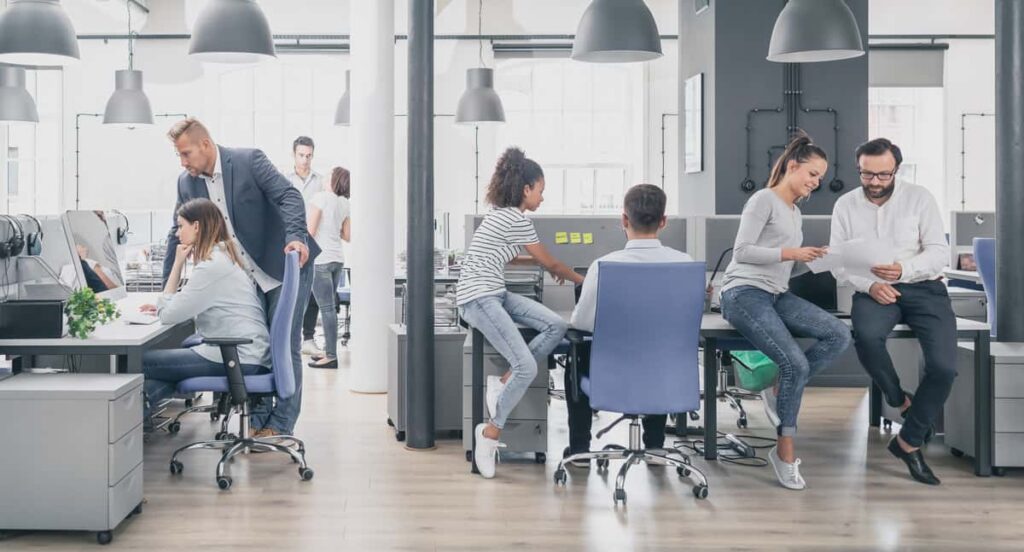 An ergonomist brings knowledge of the capabilities & limitations of humans to systems so both the system & people work effectively. Certified Professional Ergonomists have been certified by the HFESA and have demonstrated that they have the skills and experience to provide high quality and consistent advice and support in
Before COVID-19 became a pandemic, IEA represented the human factors/ergonomics perspective at a three-day World Health Organization (WHO) global consultation to kick off development of the Global Patient Safety Action Plan for "A Decade of Patient Safety: 2020-2030." Among the participants were representatives of the Clinical Human Factors Group, a charity
The latest news from HFESA and Ergonomics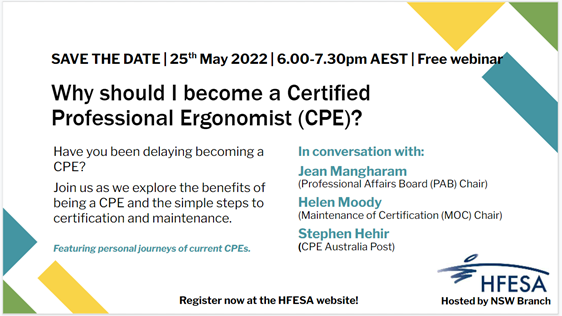 Check out our sneak peek for our upcoming professional development session 'How to become a CPE' with Helen Moody. This seminar will discuss the process of becoming a certified practicing ergonomist.https://youtu.be/xDvKNGigNzM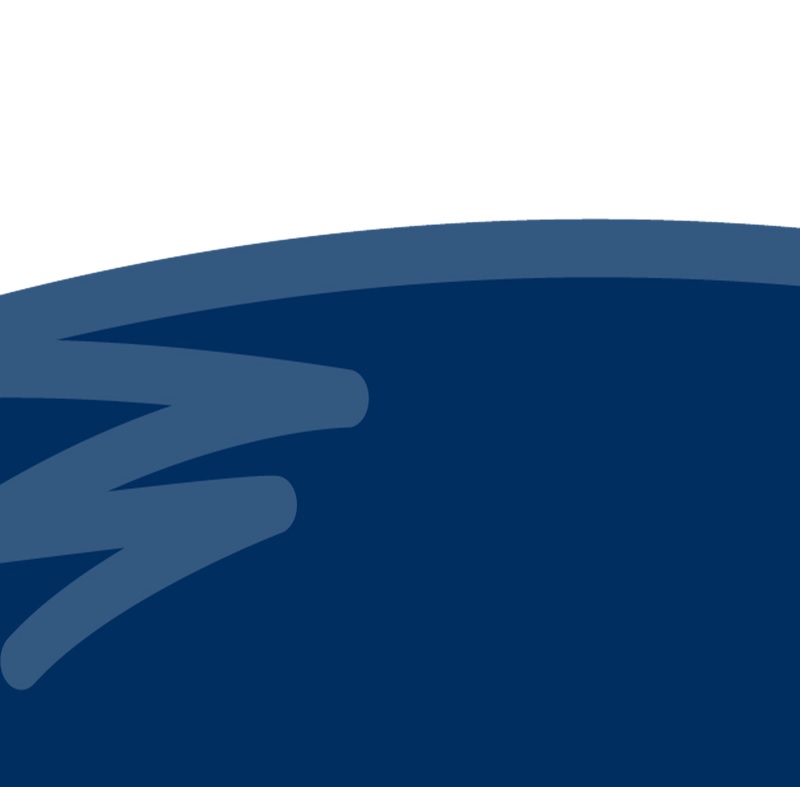 Insights about ergonomics injuries: This review by Wendy Macdonald and Jodi Oakman indicates that psycho-social factors in addition to biomechanics are an important driver in musculoskeletal disorders. This article can be viewed here: https://www.sciencedirect.com/science/article/pii/S0003687022000977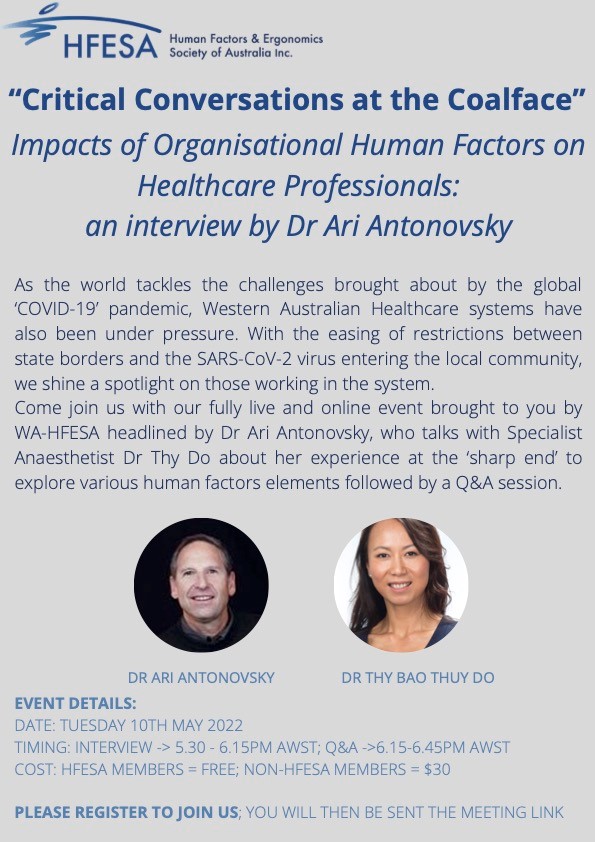 Check out our sneek peak for our upcoming professional development session 'Critical conversations at the coal face'. Dr Ari Antonovsky and Dr Thy Do discuss the impacts of organisational human factors on healthcare professionals.https://www.youtube.com/watch?v=Yt-uBhimj4Q&feature=youtu.be
Upcoming events on Ergonomics and Human factors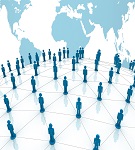 23 Feb & All Day
Seminar
Curtin University, Building 401 (School of Occupational Therapy and Social Work), Bentley WA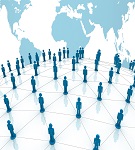 23 Feb & 6:00 pm - 9:00 pm
Uncategorize
Michelinos Trattoria, Carlton VIC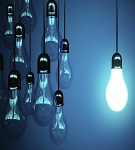 27 Feb & 7:00 am - 8:00 am
Branch Committee Meetings
ACT Branch Committee Meeting – Feb 2017, ACT
Become part of the broader Human Factors and Ergonomics community
Join HFESA in any of the following categories
Certified Professional Ergonomist
Get certified to demonstrate expertise in the area of Ergonomics and Human Factors
Ergonomist Find Expertise
An opportunity to important role in ergonomics
HFE Practitioners are active members of HFESA with tertiary qualifications in ergonomics...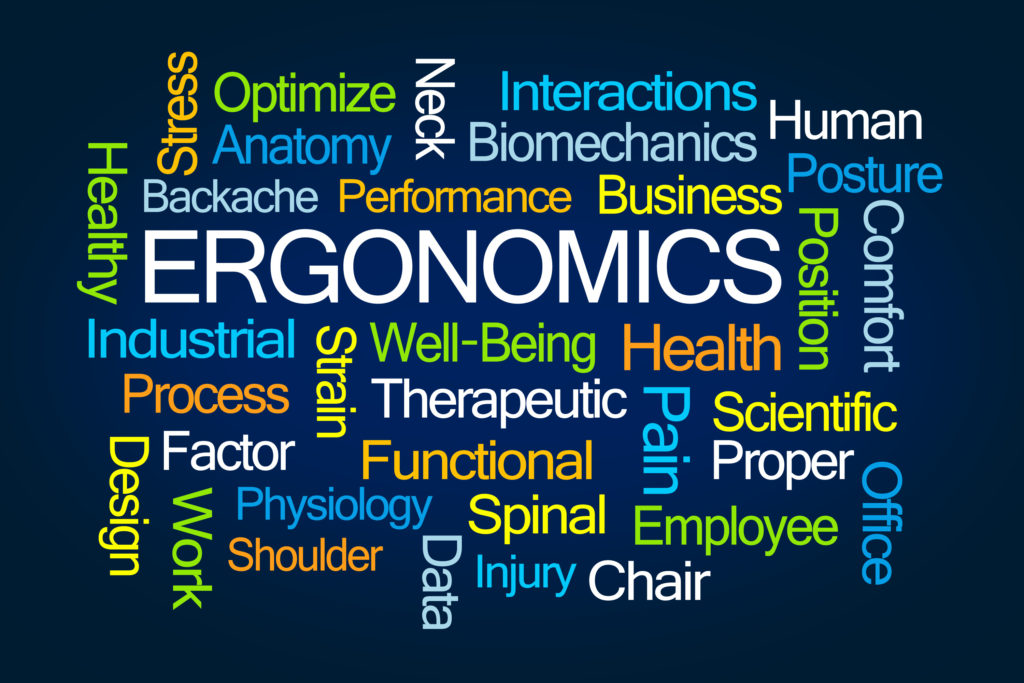 HFE Practitioners are active members of HFESA with tertiary qualifications in ergonomics...
People-centered environment product and systems for all