2019 Rehabilitation Medicine Society of Australia and New Zealand, 4th Annual Scientific Meeting (RMSANZ 2019)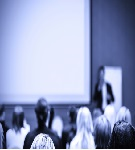 Category:
Non HFESA Event
Schedule:
20/10/2019 - 23/10/2019 , 12:00 am (Localtime)
Venue:
Adelaide Convention Centre, Adelaide, SA, ,
Detail:

Description: On behalf of Rehabilitation Medicine Society of Australia and New Zealand (RMSANZ) and the organising committees, we are delighted to invite our colleagues to the RMSANZ ASM 2019 to be held in Adelaide Sunday 20 – Wednesday 23 October.
The theme for the conference is Contemporary Rehabilitation: Knowledge Translation, Collaboration and Community Engagement.
This theme speaks to our unique strengths while also highlighting exciting areas of future growth. The program aims to be relevant to a wide breadth of rehabilitation practice.
We hope to provide a forum for Rehabilitation Physicians and our colleagues from allied health, nursing and related medical specialties to share knowledge, skills and experiences, to network, and to enjoy South Australia.
The venue is the Adelaide Convention Centre, neighbouring the dynamic health and biomedical precinct which includes the iconic SAHMRI building and new Royal Adelaide Hospital. We are within easy reach of all Adelaide has to offer, including fantastic dining, beaches, hills, and world-renowned wineries.
We look forward to welcoming you to Adelaide.
Key Dates
Open Abstract Submissions: Monday 10 December 2018
Abstract submission closes for Concurrent Workshops: Monday 8 April 2019
Abstract submission closes for Free Papers & Posters: Monday 20 May 2019
Registrations Open: Tuesday 21 May 2019
Early Bird Deadline: Monday 2 September 2019
Website: https://www.dcconferences.com.au/rmsanz2019
Contact: RMSANZ 2019 Conference Secretariat | DC Conferences via telephone +61 2 9954 4400 or via email rmsanz2019@dcconferences.com.au
Booking:
Bookings are closed for this event.