ACT Branch meeting – 15 Feb 2018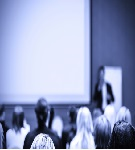 Schedule:
15/02/2018 , 7:30 am - 8:30 am (Localtime)
Venue:
Bookplate Café National Library Parkes ACT, Canberra, ACT, ,
Detail:
All members are invited.
It would be great if all members could attend and mingle. Pop in anytime if you can.
Coffee and Breakfast is available.
The committee will hold a meeting from 8-8.30 am. Agenda follows. Please register your attendance using the button below.
AGENDA FOR COMMITTEE MEETING
Calendar proposed for 1st quarter to date include:
Thur 15 Feb at 7:30am Meeting at Bookplate Café
Thur 8 Mar – Time TBA –  Journal club at Gryphons Griffith
Thur 15 March at 7:30am Meeting at Bookplate Café
Thur 19 April at 7:30am Meeting at Bookplate Café
TBD Early May Seminar – work design TBD
Joint event with ACT SIA
Plan and themes for 2018 – PD
Response to option to host the

HFESA

2018 conference – Lizzy
Board activity news – Wendy
Local activity news (who's working where and local opportunities) – all
Committee secretary nominee – who is available to replace Elaine (who is o/s) on the committee for secretary duties? Tasks: scheduling meetings with Chair, minutes, lead AGM organiser. Action: Interested Nominees please call Lizzy.
Other business
Booking:
Bookings are closed for this event.