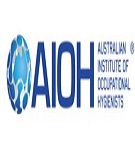 Category:
Non HFESA Event
Schedule:
02/12/2017 - 06/12/2017 , 12:00 am (Localtime)
Venue:
AIOH 2017 Conference, Canberra, ACT, ,
Detail:
The AIOH is a nationally and internationally renowned professional organisation with the key focus of promoting and preserving the health and wellbeing of Australia workers. The AIOH achieves this mission through applying knowledge and practice of occupational health and occupational hygiene. Members of the AIOH use and develop human health and worker risk assessment to determine effective methods of controlling exposure and managing exposure control programmes. Thus, AIOH members share common approaches and a passion for occupational health and safety with HFESA members. A glance at the program will show there is much to interest HFESA members.
The AIOH warmly welcomes the attendance HFESA members at the 2017 AIOH Annual Conference and Exhibition in Canberra, 2nd – 6th December. The preliminary continuing education session and conference program can be accessed at:  https://www.aioh.org.au/aioh2017/welcome
Booking:
Bookings are closed for this event.