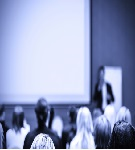 ARPA webinar: Presented by Rob Aurbach, CEO Uncommon Approach.
Date: Monday 4th September
Time: 12:30pm- 1:30pm
Price: $20 for ARPA Members (HFESA can register at the member price)
$80 for non-members
Presented by Rob Aurbach, CEO Uncommon Approach.
Rob spent 15 years as the chief legal and policy development officer for an American statutory compensation authority. During the last decade Rob has assisted 10 governmental entities in reviewing and improving their workers' compensation systems as a consultant.  In Australia, Rob has worked for various public and private clients, including Deakin University, WCD Workers' Compensation Solutions, Comcare, the Department of Veteran's Affairs, the Department of Employment and WorkCover NSW.
Rob's research focus has been on understanding why some people recover from physical and psychological injury as expected, while others do not. He has written more than 50 articles and book chapters and speaks internationally on personal injury system design, rehabilitation, resilience, and disability management.
Click HERE to register for the webinar