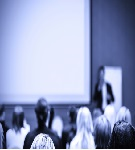 2019 Research Symposium
The Centre for Human Factors and Sociotechnical Systems at the University of the Sunshine Coast will be holding a Research Symposium and a suite of Methods Workshops in February 2019.
Discounts apply if you attend multiple days. Hear from local and international human factors experts who will be sharing emerging research findings and providing training and practical guidance on human factors methods for optimising performance and managing risk in sociotechnical systems.
Keynote speakers at the Research Symposium are Professor Neville Stanton from the University of Southampton and Professor Guy Walker from Heriot-Watt University.
Methods workshops will cover Hierarchical Task Analysis, Accimap, Cognitive Work Analysis (CWA), Event Analysis of Systemic Teamwork (EAST), the Networked Hazard Analysis and Risk Management System (NET-HARMS) and the Systems-Theoretic Accident Model and Processes (STAMP).
For more information, please contact the Centre for Human Factors and Sociotechnical Systems via email chfsts@usc.edu.au.