Healthcare Ergonomics: Resilience in Healthcare
HealthSIG is excited to bring you the 3rd professional development session for 2023.   The virtual session brings together three presentations by Australian HFE specialists who work in resilience in healthcare.
About Robyn …
Associate Professor Robyn Clay-Williams leads a research program at the Australian Institute of Health and Innovation, Macquarie University, in the field of human factors and resilience in health care.  Her research bridges the gap between theory and practice, by developing products and processes that are safe, usable and ready for implementation.  Over a career spanning 40 years in aviation and healthcare, Robyn has worked extensively to develop and evaluate systems that take into account and minimise risk while retaining efficient and effective performance.  Her 2019 TEDx talk on human factors and gender based design is available on the global TED.com platform.
Presentation… Resilience in Healthcare: tools and strategies for acute care
About Anthony …
Anthony Lock, DSM, has over 7000 flying hours on high-performance military aircraft, working with Special Forces Teams worldwide and extensive experience in developing high-performing teams and leaders in high-stress environments.  In 2017, Anthony transferred his expertise to Healthcare and was appointed the Director of Patient Safety and Human Performance at Royal Perth and Bentley Hospitals and, more recently, the Executive Director of Clinical Performance and systems at St John Ambulance, WA.  He has led widespread organisational change and the development of Australia's first hospital-wide, industry-based Human Factors training course called NEXUS.
Presentation… "Thriving or Surviving"

About Janet …
Professor Janet Anderson is recognised internationally as an expert in systems approaches to healthcare quality improvement.  She has pioneered the development of methods for applying the theories of Resilient Healthcare to quality and safety in areas such as emergency care, older people's care, care homes, patient deterioration and palliative care.  She is the course leader for the short course Human Factors in Healthcare: Designing Safe Systems, which is designed for clinicians and delivered online over 7 weeks.
Presentation… Complex systems and how to improve them using resilient health care theory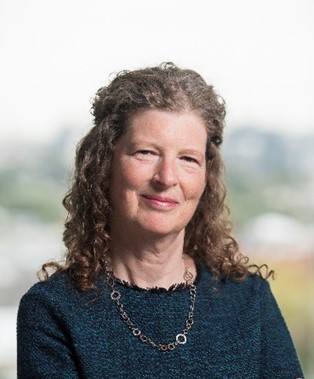 The presentations will be streamed live for virtual attendance.
The session will be chaired by Thy Do, Chair, Healthcare Ergonomics SIG.
Monday, 16 October 2023 @ 5.00pm-6.30pm, AEDT
There is no cost to attend this virtual PD event.