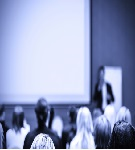 The WA Branch of HFESA is a hosting National PD event via Zoom. Ari Antonovsky, Kath Jones and Stephanie Black will present their recent or upcoming conference papers on the theme of "Healthy Safe and Effective Workplaces". Join us via Zoom from 17:30 (AWST) / 19:30 (AEST)
PROGRAM
17:30-17:55 Using mixed methods to strengthen connections between human factors and complex sociotechnical systems (Dr Ari Antonovsky and Dr Christian Mauri)
In this talk from the IEA 2021 conference, we identify two habits that hinder the ability of human factors to assist organisations to better understand their socio-technical problems and develop solutions. First, the tendency toward acceptance of widely accepted, but ambiguous constructs, which can result in the under-examination of HF concepts and their application in the 'real world'. Second, the tendency for psychology to investigate these constructs using environments and subjects that cannot adequately capture the complex real-world contexts in which interventions are to be applied. These shortcomings can be addressed through a mixed-methods analysis using both qualitative and quantitative data. This is then illustrated through a case study of a recent project on naval vessel maintenance
17:55-18:20 Protecting community health workers from workplace violence and aggression (Kath Jones)
This paper from the 2020 Safe & Secure Hospital & Healthcare Worker Conference covers the outcome of a project undertaken at WorkSafe WA examining the prevention and management of workplace violence and aggression in community disability and aged care. In this presentation Kath will outline the process used to measure workplace performance in managing injury risks associated with exposure to violence and aggression in community care settings, and discuss the findings from this project conducted between 2018 and 2020.
18:20-18:45 Ensuring management buy-in for workplace wellbeing programs (Stephanie Black)
In this presentation Stephanie will highlight how several established techniques can be drawn together and used in synergy to develop a convincing business case for a workplace wellbeing program. She will illustrate how business priorities align with the benefits of a wellbeing program, and she will give examples of how external statistics and internal organisational data can be used to demonstrate this alignment to management. Stephanie will further show how a psychosocial hazard survey combined with staff consultation workshops can aid in the development of an action plan, provide measurability of results for evaluation and monitoring, and thereby help legitimising a wellbeing program in the eyes of management. Time permitting, Stephanie will address how framing employee wellbeing as part of sustainability (e.g., ESG, CSR, CLO, UN SDGs) can further aid the business case for a wellbeing program.
18:45-19:00 Panel discussion / questions
MORE ABOUT OUR SPEAKERS:
Dr Ari Antonovsky & Dr Christian Mauri
Ari is a Research Fellow at UWA, who has been studying the application of human factors to industrial domains, particularly with respect to maintenance crews and organisations. He has completed HF-related projects on the Future Submarine and other RAN vessels, maintenance of oil& gas facilities, and operator tasks in mining organisations. He is currently consulting to the Public Transport Authority on HF in the design and construction of extensions to Perth's commuter rail system.
Christian Mauri, Ph.D. is a researcher and facilitator living in Fremantle, West Australia. Trained as a sociologist, his work addresses the conditions and consequences of changing work and employment situations within contemporary organisations, the role of qualitative research in elucidating these contexts, and ways to cultivate rich multicontextual relationships across communities. The themes of his work can be caught with three words: precarity, complexity, and community.The problem that motivates Christian is deceptively simple: if work and employment are set to become less stable as organisations adapt to an increasingly disruptive environment, then what does this mean for engagement and collaboration?
With a firm belief in the importance of these themes and not content to keep knowledge confined to print, Christian is committed to translating the best work in his fields into practical tools that will benefit communities and organisations.
Kath Jones
Kath is an Occupational Therapist with undergraduate qualifications in psychology and has worked as a Senior Scientific Officer in the Human Factors and Ergonomics team at WorkSafe WA for 12 years. She has extensive experience in applying regulation in complex areas such as occupational violence and aggression, workplace bullying and design of mentally healthy workplaces. Kath previously worked as the Occupational Safety and Health Manager of a major mental health service as well as an Occupational Therapist in residential aged care and disability support services, and this experience has led her to focusing on prevention of injuries in the health care and social assistance sector. Kath sits on a number of national working groups aiming to reduce work-related psychosocial injuries and has been an active member on both the WA branch and national board of HFESA for over 15 years.
Stephanie Black
Stephanie is passionate about improving organisational performance and workplace wellbeing in times of increasing technological complexity. She holds degrees in hard and soft sciences and is currently undertaking a PhD at the University of Western Australia, investigating performance at the interface of human and machine in complex and high-risk environments like mining and the military. Stephanie works part-time as Head of Health & Wellbeing for Galactic Co-operative, where she implemented an employee wellbeing program that won the Western Australian Health and Safety Excellence Award 2019 in the category Best Workplace Health and Wellbeing Initiative. Stephanie volunteers as WA Board Rep with HFESA, as WA Branch Secretary of the Australian Institute of Physics and as Associate Editor of the Journal Australian Psychologist