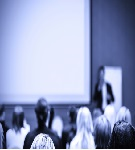 Schedule:
08/10/2018 , 6:00 pm - 8:00 pm (Localtime)
Venue:
HFE Connect – Sydney, Surry Hills, NSW, ,
Detail:
Date/Time: Monday 8th October 2018 at 6-8pm
Location: Balcony Bar, Aurora Hotel, 324 Elizabeth St, Surry Hills NSW 2010, Australia
Contact: Amy Chung 0404 897 905 <amy.zq.chung@gmail.com></amy.zq.chung@gmail.com>
Event Schedule
6:00 pm: Social
6:30 pm: Presentation by Melissa Baysari
7:00 pm: Social
Presentation
Melissa Baysari is an Associate Professor at the Australian Institute of Health Innovation, Macquarie University. She is a human factors researcher who has published widely in the areas of medication safety and computerised decision support. Melissa has also secured over $6 million in research funding in the area of health technology evaluation. Her research has resulted in several significant changes to hospital clinical information systems, to hospital policy, and to work practices. Melissa is the current chair of the HFESA Health SIG and co-chair of the IEA Health Ergonomics Technical Committee. In this presentation Melissa will explain why she joined HFESA and Health SIG, highlight some of the benefits of society membership, and discuss an exciting project that Health SIG is undertaking this year.
Booking:
Bookings are closed for this event.