HFESA 2017 Conference site visit – Bluescope Steel tour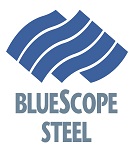 Category:
HFESA 2017 Conference Workshops & Site visit Registration
Schedule:
29/11/2017 , 1:00 pm - 3:30 pm (Localtime)
Venue:
BlueScope Steel, Port Kembla Steelworks,Port Kembla, NSW, ,
Detail:
https://www.aiw.org.au/steeltour.htm
Leave UOW at 1pm, return by 4pm
A bus will drive us through the Steelworks to the various plants, and then we will walk through the Basic Oxygen Steelmaking Plant, Slab Caster, Hot Strip Mill or Plate Mill.
Come along and witness the 1600-degree Celsius process that transforms molten iron into steel amongst other visually exciting parts of the steelmaking process.
Please note:
All visitors must wear suitable clothing – long trousers  and flat heeled fully enclosed shoes and socks.
Due to staircase access, the tour may not suit people with mobility problems or fear of heights.
Visitors with a heart pacemaking device may be restricted from certain areas.
Registration for this site visit will be required due to limited numbers (minimum 12; maximum 22 people). Details of this process will be made available online soon.
Transport costs are included in conference registration.
Please note that site visits are for conference delegates only that have paid their registration in full. Registrations are essential.
Booking:
Bookings are closed for this event.