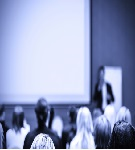 Welcome to Wollongong
The Human Factors and Ergonomics Society of Australia (HFESA) is pleased to invite you to our 2017 conference, to be held from 26-29 November, 2017 at The University of Wollongong, NSW.
HFESA conferences are attended by a diverse range of professionals, including Certified Professional Ergonomists, academics, and practitioners, who work in a variety of areas including, for example, healthcare, transport, mining, and defence.
This year's conference theme is "Sustainable ergonomics".
About the Conference
The conference provides a forum for emerging topics in the field with research and practical application relevant to people in industrial, domestic and public environments. This is an opportunity for your organisation to:
Engage with the leaders in this important field.
Contribute to Human Factors and Ergonomics in Australia.
Reach people who influence equipment and/ or software use in user centred design projects.
Who will attend
The HFESA Annual Conference attracts a national community of practitioners from public and private sector organisations (national and international), academics, researchers and students from wide range of disciplines. The HFESA has an extensive membership and over 150 delegates are expected to attend this conference.
Our delegates attending the conference work across a wide range of industry domains, including healthcare, transport (road, rail, aviation, maritime), mining and resources, manufacturing, defence, IT and telecommunications, government agencies.
Human Factors Specialists

Human Computer Interaction Specialists

Rehabilitation Professionals