HFESA 2018 Conference(one day)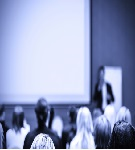 Schedule:
26/11/2018 , 9:00 am - 4:00 pm (Localtime)
Venue:
HFESA 2018 Conference, Perth, WA, ,
Detail:
The Human Factors and Ergonomics Society of Australia (HFESA) is pleased to invite you to our 2018 conference, to be held from 26-28 November, 2018 at The Pan Pacific Hotel, Perth WA.
HFESA conferences are attended by a diverse range of professionals, including Certified Professional Ergonomists, academics, and practitioners, who work in a variety of areas including, for example, healthcare, transport, mining, and defence.
This year's conference theme is "The many faces of Human Factors & Ergonomics".
Booking:
Bookings are closed for this event.