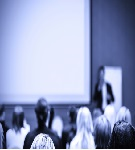 HFESA NSW Ergo Big Night Out "Workplace wellness and Sustainable Buildings : Overview of some new and emerging attributes"
Wednesday 20 February 2019 from 6.00pm
Speaker – Pratik Shah
Wellness & Sustainability Manager
Pratik manages the Wellness and Sustainability team at WT Consultancy (A division of WT Partnership). During his 14 years of professional experience, he has gained extensive proficiency in a vast array of project types across various environmental rating systems. Apart from being a Green Star Accredited Professional, he also holds credentials of WELL, LEED as well as Infrastructure Sustainability. Leveraging off these credentials, he provides a value-added and comprehensive sustainability and wellness advice to projects, regardless of the sector or size.
Overview
Workplace wellness has evolved and is now much more than a fruit bowl and gym memberships. One of the key pillars of workplace wellness is the physical attributes of the built environment. Well-designed attributes of the built environment can create an environment that positively uplifts the occupant's health and wellbeing. This presentation will cover some of the current research, as well as emerging attributes that all new workplaces can adopt to improve occupants' health and wellbeing!
Time
6pm Harpoon Harrys for Networking
7pm Presentation
Wentworth st
Surry Hills NSW
RSVP by 19th Feb
$15 Members
$25 Non-Members
Food and Drinks at own cost