HFESA & RMIA Joint event: Leveraging Human Factors in Risk Management by Dr Maureen Hassall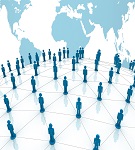 Schedule:
07/06/2017 , 7:00 am - 9:30 am (Localtime)
Venue:
The Ship Inn (upstairs) Cnr Sidon & Stanley Streets, , South Bank Parklands, Brisbnae QLD , , 4101
Detail: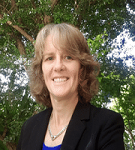 Did you know risk and risk management are human endeavours involving human perception, decision making and action strategies?
Did you know human factors initiatives are primarily risk management activities? Much work is being done in both disciplines to improve both overall system performance and human well-being to the extent that now the effective management of risks and human factors is recognised as priority activities in organisations seeking to obtain and sustain operating excellence.
The question remains – Can further advancements be identified and developed through an inter-disciplinary approach?
About the presenter:
Maureen Hassall is an Associate Professor at UQ and Director of UQ R!SK. She delivers research, training and consulting services in risk management and human factors to industry and to undergrad and postgrad students. Her work is motivated by 18 years of industry experience working in a variety of engineering, management and specialist improvement roles in several different companies. Maureen holds degrees in Engineering, Psychology and an MBA and PhD.
Maureen will cover:
Work being done that leverages combinations of approaches and tools from both disciplines to deliver innovative and impactful improvements for industry.
The aim of the joint breakfast and presentation is to provide participants with an opportunity to:
Understand impact that taking an inter-disciplinary human factors and risk management approach can have in addressing contemporary challenges
Network with human factors/ergonomics practitioners and risk management professionals
Who should attend?
Risk Management professionals, Human Factors and Ergonomics practitioners, WHS Management professionals, Managers seeking breakthrough understanding, Students.
Time: 7.00am – 9:30am (coffee, breakfast & presentation)
Cost: Members $40, Non Members $50, Full time Student Members $30
Book early to avoid disappointment
Jointly presented by HFESA and RMIA. For enquiries contact: secretariat@ergonomics.org.au (02) 9680 9027
Booking:
Bookings are closed for this event.