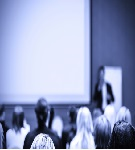 How to use WEAR webinar series – brought to you by Design SIG
Our HFESA Design Special Interest Group are excited to announce HFESA now have a licence for the World Engineering Anthropometry Resource (WEAR) data set.
Access to this data enables HFESA members to use the most accurate anthropometry database available, assisting members to represent our profession using quality evidence based practice.
HFESA members have expressed an interest in learning more about WEAR and the practical ways it can be used.
We received some very positive feedback on our webinar 'Introduction to WEAR', which was hosted by Daisy Vetch last year. So we have expanded on this and will be hosting further webinars on the topic. These webinars will include practical demonstration on the use of 3D images and other software for reports, as well as some case study applications.
We encourage you to register to join us. Further details to follow.
How to use WEAR  – Webinar series
Friday 11th May – 10.30am – 11.30am (EDT)    Using WEAR with 3D images (Blender software)
Friday 25th May  – 10.30am – 11.30am (EDT)   WEAR in practice
Friday 8th June  – 10.30am – 11.30am (EDT)    Application of WEAR through case studies
For further information or suggestions
Belinda Cox m 0438 766 864
Claire Folland m 0414 791 179
Please note: You will need to register for each webinar separately.