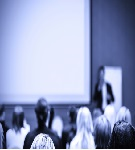 Human factors specialists often contribute to the design of sports clothing and equipment, training or recuperation facilities, training regimes and match management, in order to keep sport safe and enjoyable for millions to play and watch.
Can approaches and expertise be transferred, adapted or adopted from sport to sport to benefit those taking part?
What can other sectors learn from human factors activities in sport?
These questions will be discussed at this new event 'Human Factors in Sport' organised by the CIEHF, taking place at Loughborough University in June 2017.
22 June: Networking evening dinner with speakers (£49 +VAT)
Listen to

JoJo

Mains talk about the

RNLI's

campaign to prevent drowning at sea.
Hear

Olly

Eades

talk about the influence of human factors in the development of sports products.
Understand from Phil Kelly how to help enhance the performance of elite athletes at major championships
23 June: Day of presentations (£160 +VAT)
Learn how risks can be mitigated in high speed dynamic sports.
Find out how water sports enthusiasts are learning about safe behaviour from the

RNLI

.
See the development of a new performance training app for elite cyclists.
Understand the challenges faced in learning from incidents in SCUBA diving.
Find out how to break down barriers to participation in sport.
Learn how sports systems can be optimised to increase performance and reduce injury
For the full programme including how to book visit… events.ergonomics.org.uk