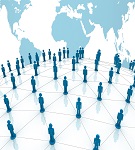 The Humanizing Work and Work Environment (HWWE) conference.
The Humanizing Work and Work Environment (HWWE) conference, which was first held in 2001, is one of the important events in the field of ergonomics. It has served as a major forum for the exchange of ideas concerning the improvement in work and work environment. Out of the many resources available to employers, probably the best resource is the human, if utilized properly. Ergonomics can not only improve the productivity but will also contribute significantly towards health and safety. Ergonomists worldwide are actively involved in the design and evaluation of task, workplace, tools, equipment and various other systems. The 15th International HWWE Conference will be held at the Aligarh Muslim University, Aligarh, India from 8th to 10th December 2017. The Conference aims to offer a key international forum for academicians, researchers and industrial partners to exchange ideas in the field of Ergonomics/Human Factors Engineering. This will result in enhanced productivity by creating better work environment leading to a satisfying and sustainable way of life. We kindly invite you to participate at this exhilarating international conference. Papers will be blind peer-reviewed. Accepted papers will be included in an ISBN conference proceedings. In addition to participating in the conference, you will have an opportunity to contribute to the history, heritage and culture of one of the oldest and prestigious Universities of the subcontinent established under the same model of Oxford and Cambridge universities in 1920.
Looking forward to welcome you in Aligarh.
For more information http://www.hwwe2017.com/