NSW Branch invites you to join them for this National PD event.

Dr Carlo Caponecchia will cover a psychosocial perspective on COVID-related changes to work, including our expectations of work, workplaces and schedules, and the challenges for the future of work design.
Carlo is a Senior Lecturer at the University of New South Wales. He has a background in Psychology and teaches safety risk management. His research interests are in Safety and Human Factors, and he has conducted projects across a range of industrial domains on psychosocial hazards at work, risk perception and management, and human error. Carlo is the current President of the International Association on Workplace Bullying and Harassment (IAWBH) and a member of the Standards Australia Technical Panel responsible for Occupational Health and Safety Management Systems (AS/NZS ISO 45001:2018).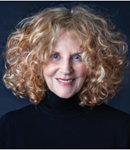 Anne Riches will speak about the other mask we all wear, the challenge of talking about mental health and seeking help, and the importance of self-care.
Anne, the Mindfield Navigator, is a speaker and facilitator on mentally healthy workplaces. She works with leaders at every level utilising her deep change leadership and mental health expertise, the latest research, and her lived experience as a successful leader while managing depression and anxiety. With senior career positions as an academic, a lawyer, judicial educator and human resources director, Anne's expertise is in guiding leaders to be mentally healthy themselves and recognise, support and effectively manage colleagues who are struggling. Her clients include leading international and Australian organisations. She is also a Black Dog Institute facilitator and an RUOK? community ambassador. For more information see www.anneriches.com and for regular mental health views and news, link with her on LinkedIn @anneriches.
This PD event will be delivered via Zoom.
Time: 6:00pm – 7:30 pm AEST
Cost: Free for members, $30 for non-members
Registration is required. Details of how to attend the event will be sent to you once you have registered.