SA Branch invites you to join them for this National PD event.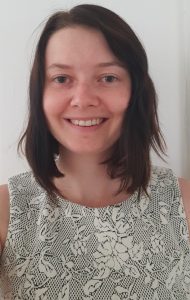 Title: Emergency nurses' physical activity levels at work and during leisure time.

Summary: This presentation will provide a summary of the Physical Activity in Emergency Departments (PACED) Study, which aimed to understand emergency nurses' physical activity levels at work and during their leisure time. It will highlight the importance of investigating occupational physical activity, especially within physically demanding occupations. It will also highlight the need for research to acknowledge the interplay between occupational and leisure time physical activity levels, especially when determining the need for physical activity interventions within workplaces.

Bio: Dr Stephanie Chappel is a Postdoctoral Research Fellow at CQUniversity. Her research is focused on identifying workplace physical activity levels, but also the importance of considering the interplay between work and leisure time activity. She has conducted research with firefighters, nurses, and now the rail industry. She also has been involved in physical activity research in children, adolescents, and adults. In 2020, Dr Chappel was shortlisted for the Best Paper Award in Ergonomics for her paper 'The accumulation of, and associations between, nurses' activity levels within their shift in the emergency department'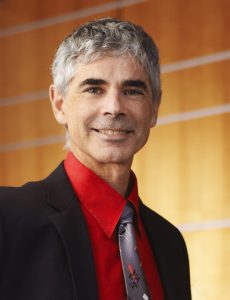 Title: Technology and children's health and activity: can technology help rather than hinder
Summary: Current national policy on children's use of technology is conflicting, with health policy viewing screen time as a toxin to which exposure needs to be minimised and education policy viewing digital literacy as essential to education and future productive work capacity. This presentation examines the potential risks to health, but also the potential for using technology to encourage physical activity.
Bio: Leon Straker is John Curtin Distinguished Professor in the School of Allied Health and Curtin University. He has been working in the area of human factors/ergonomics since the WA RSI Taskforce in 1984. He has published over 300 peer-reviewed papers and been awarded over $50M in research funding. He is ranked #3 in Australia and #63 globally in Human Factors research. He has received national and international awards for his contribution to ergonomics theory and practice.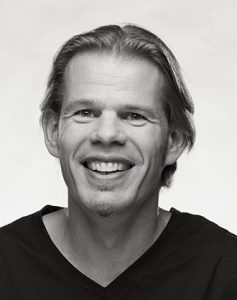 Title: Every Step Counts:  Understanding the success of implementing the 10,000 Steps project
Summary: This year the 10,000 Steps program will celebrate its 20th year. During that time the program has supported nearly 500,000 individuals and 16,000 workplaces to become more active. Collectively our members have logged 260 billion steps (about 40 million a day) on our website and app. This presentation will explain what the 10,000 Steps program is, what it has achieved so far and why the roll out of the 10,000 Steps program has been successful.
Bio: Prof Corneel Vandelanotte leads the Physical Activity Research Group and the 10,000 Steps Program at CQUniversity. His research has a population-based approach to health behaviour change and is focused on the development and evaluation of innovative technology-based (web, app, tracker,…) physical activity interventions. Prof Vandelanotte has published over 200 peer-reviewed journal publications and secured research funding from the NHMRC, ARC and NHF.
This PD event will be delivered via Zoom.
Time: 5:00pm – 6:30 pm ACST
Cost: Free for members, $30 for non-members
Registration is required. Details of how to attend the event will be sent to you once you have registered.