The HFESA NSW Branch AGM will be held on Wednesday 6th October 2021, from 6.00pm – 7.00pm via Zoom.
Registration is required to attend this meeting. After registering, you will receive a confirmation email containing information about joining the meeting.
Please click here for the 2021 NSW AGM Agenda
Following the AGM formalities will be a presentation on Human Systems Integration
In this presentation Grace Kennedy and Andrew Wright will cover what Human Systems Integration is about, where it came from and how it is evolving, and outline some of the near horizon challenges for the field of HSI. They will also report on the current international activities, imminent outputs, and events planned by the INCOSE HSI Working Group (of which they are both members).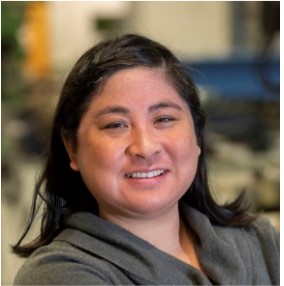 Grace Kennedy is an Associate Research Fellow in the SMART Infrastructure Facility at the University of Wollongong researching applications of Model-Based Systems Engineering (MBSE) for the Australian rail industry. Grace holds a Masters in Systems Engineering (with Diploma in Industrial Studies) from Loughborough University, UK. She has expertise in Organisational Systems Engineering (modelling enterprises as systems, in particular the integration of 'soft'/human aspects of organisations into these models). She started her career working in Air Systems at BAE Systems, UK. Prior to immigrating to Australia, Grace was a researcher at the Systems Engineering Innovation Centre at Loughborough University.  Grace is a CPEng (Systems Engineering) through Engineers Australia and has attained CSEP status with INCOSE. Grace is an affiliate member of HFESA, and member of INCOSE and IEEE. She is the co-chair of the INCOSE Human Systems Integration Working Group. She is currently undertaking a part-time PhD investigating the application of MBSE and Digital Engineering for organisational change through the lens of organisations as systems.
Contact: gracek@uow.edu.au | https://www.linkedin.com/in/grace-kennedy-8471a64/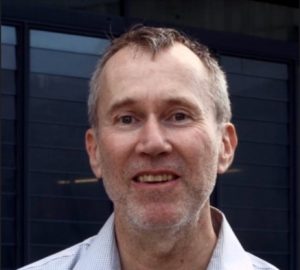 Andrew Wright M.Sc., CPE, is a human factors consultant and Principal of Wright Moves Consulting (WMC). In addition to solution-focused human factors and ergonomics projects,Andrew designs Human Factors Integration Plans (HFIPs) and performs Human Systems Integration (HSI) for organisations. Andrew is experienced across a broad spectrum of fields including safety critical (currently light rail and nuclear), work design, user centred design and OHS. Andrew lectures in ergonomics and human factors at the University of New South Wales and University of Wollongong. Andrew has a M.Sc. in Psychology with a Human Factors Specialisation from the University of Idaho. Andrew is active in HFESA, serving on the NSW Committee and National Board for several years. Andrew is currently on the National Executive Board serving as General Secretary of HFESA. Andrew is a member of Systems Engineers of Australia (SESA), and the International Council on Systems Engineering (INCOSE), and a member of the INCOSE Human Systems Integration Working Group.
Contact: andrew12@sent.com | https://www.linkedin.com/in/wrightmoves/
We look forward to seeing you there!