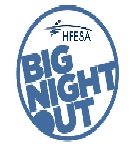 The topic is a case study using the WEAR database and Blender software for the Ergonomic design of a Work area in a Bakery.
Claire Folland is the Managing Consultant for Alba Ergonomics and Green Ergonomics. Claire is a Certified Professional Ergonomist (CPE) and 'work health and safety' specialist certified by the Human Factors and Ergonomics Society of Australia (HFESA). Claire has a Bachelor's Degree in Occupational Therapy, from Queen Margaret College at Edinburgh University, a Masters in Ergonomics from the School of Safety Science at the University of New South Wales and a current Certificate IV in training and assessment. Claire's ergonomics qualifications include human anatomical, anthropometric, physiological and biomechanical characteristics as they relate to physical activity. Claire has a special interest in Green Ergonomics and universal design (usability for all). Claire is an active member of the HFESA. She has served as the society's NSW Chair and Board Representative. At present, she is co-chair for the society's Design Special Interest Group and NSW committee member.
Networking from 6pm upstairs in the Lounge/Parlour area.
Food and drink at own cost
Presentation starts at 7pm.