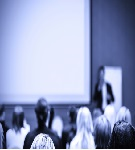 Smart Shoes: Motivating Elders to Walk Longer and Safer
The Project  
Inadequate physical activity in older individuals can hasten physical and cognitive decline associated with ageing, and increase the risk of falling. Although technology is widely used among younger adults, much less attention has been paid to how technology can benefit elderly people, despite the potential benefits of technology for this growing sector of the population. For example, smartphones equipped with pedometers that count walking steps have been successful in motivating younger adults to meet daily walking goals.
Although walking is an effective mode of physical activity, most elderly people do not walk far, highlighting a potential need to develop individualised walking goals and motivation strategies for an older age bracket. This pilot study looks at continuous monitoring of walking ability, combined with personalised feedback and alerts of possible falls for elderly individuals.
The customised smart shoes will be equipped with force sensors, distance/position transducers, and accelerometers, which will detect centre of mass movement, foot clearance from the floor, changes in walking patterns and smoothness of lower-limb motion. Analysis of walk ability will be based on the real-time analysis of sensors readings and database from our previous research. The smart shoes will communicate wirelessly with a display device, offering individualised feedback to motivate the elderly to walk more, and to walk safer. The shoes will also send audio signals to alert the wearer when a possible fall is predicted (e.g. too little foot clearance when negotiating stairs).
Find out more: https://globalchallenges.uow.edu.au/manufacturing-innovation/UOW237550.html
Food and drink available at the bar
Registrations required.
Networking:from 6.00pm
Main Event: 7.15pm (Food and drinks at own expense)
Cost: HFESA members: $15.00, Non-members: $25.00
Parking: Goulburn Car Park or walk form Central