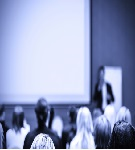 Now only available via ZOOM video conferencing
A fun and informative presentation on assistive devices, specifically Exoskeletons by Lotte Koenig from Ottobock Industrials. Lotte will also discuss solutions to overhead work. Lotte will also discuss solutions to overhead work. Some of you will remember Lotte from the 2019 Conference in Canberra.
Click on the links below to see three short videos from the 2019 Conference demonstrating the use of the Exoskeletons.
#1 Trying on the Paexo Exoskelton
#2 Wearing the Paexo Exoskelton
#3 Novel use for the Paexo Exoskelton
This free event will run from 7.00pm-8.00pm AEST via Zoom only. You can attend either via video or dial in.
To join the event click on the link below or dial-in using the numbers given. You will be asked to enter the Meeting ID which is 509 873 8604
Join Zoom Meeting
https://zoom.us/j/5098738604
Meeting ID: 509 873 8604
One tap mobile
+61370182005,,5098738604# Australia
+61871501149,,5098738604# Australia
Dial by your location
+61 3 7018 2005 Australia
+61 8 7150 1149 Australia
+61 2 8015 6011 Australia
Meeting ID: 509 873 8604
Background
The interface between technology and workers is becoming increasingly important in relation to productivity and the risk of musculoskeletal disorders. In addition to task-related hazards from activities such as lifting and carrying heavy loads, an ageing workforce and a declining number of manual labour workers creates a demand for new solutions. The next generation lightweight Exoskeletons offers some interesting options to address these issues.
Ottobock Industrials is an international medical technology corporation who have developed personal assistive devices to prevent musculoskeletal injuries and to provide relief to people performing physically demanding tasks.
Presenter
Lotte Koenig is responsible for Ottobock's Paexo Exoskeleton portfolio in Australia. With her Business Psychology degree and experience in Human Resources, Lotte understands the special challenges that companies face as a result of demographic shifts.
Website: www.paexo.com
Linkedin: @Ottobock Paexo | @Lotte Koenig