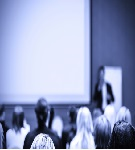 Forestry Corporation of NSW is the largest manager of commercial native and plantation forests in NSW. We are Australia's largest grower of plantation pine, producing enough timber to construct a quarter of the houses built in Australia each year.
Would you like to see where some of these trees are grown, harvested and transported to mills for processing?
A site visit has been arranged to visit the beautiful forests of the Southern Highlands. The visit will include (weather permitting):
Harvest site where machinery cuts and processes trees
Planting site where trees are manually planted in the ground
Spaces are limited.
All visitors will need to wear hard hats, protective toe boots to and high visibility clothing/vest. Some hard hats and vests can be provided but everyone will need to provide their own boots.
This is an outside event. The weather may limit sites to visit due to road/weather conditions and it will be cold and possibly wet. Come prepared!!
Date: Friday 15th June
Time: 10am-12pm site visit followed by lunch at a local venue at own cost.
Location: Southern Highlands- location TBA near Moss Vale
Contact: Jane Imrie 0427 907 192
Registrations essential