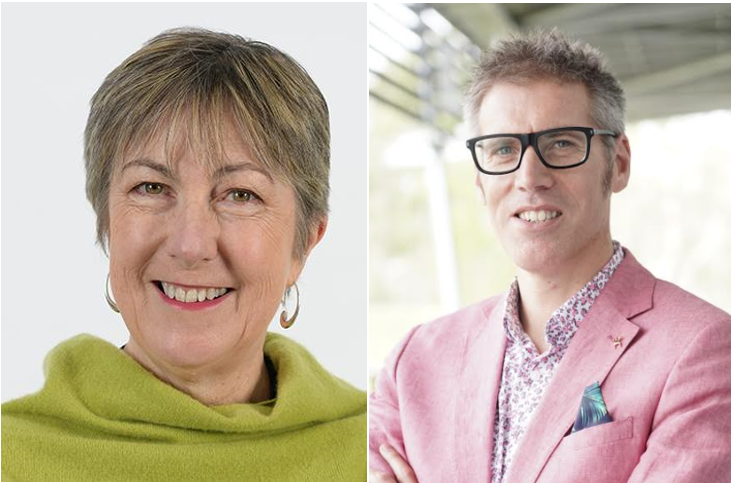 In the field of human factors and ergonomics, we often run into situations where we would like to alter or improve the way a system functions. Using system mapping and modelling tools will enable us to better understand the system we are trying to improve, to design and apply improvements, and to understand how these might impact system functioning. In this PD, Professor Paul Salmon (USC) and Associate Professor Robyn Clay-Williams (MQ) will introduce two tools, Cognitive Work Analysis (CWA) and the Functional Resonance Analysis Method (FRAM), and provide examples in transport, healthcare and sport to illustrate how they might be used to improve system functioning.
Cognitive Work Analysis (CWA) is a structured framework for analysing and designing complex sociotechnical systems, with five phases that enable in-depth systems analysis and the development and evaluation of design improvements. Each phase of the framework can be used to model and understand the constraints that influence behaviour. These models can then be used  to design and test system improvements before introducing them into the workplace.
Functional Resonance Analysis Method (FRAM) provides a way to identify the processes that contribute to unwanted outcomes arising from variability in how everyday work is performed. FRAM models are relatively easy to develop, and can be used to identify system blockages and leverage points for introducing improvements.
Professor Paul Salmon
Paul Salmon is a Professor in Human Factors and is the Director of the Centre for Human Factors and Sociotechnical Systems at the University of the Sunshine Coast. Paul has over 20 years' experience in applied Human Factors research including areas such as road and rail safety, aviation, defence, sport and outdoor recreation, healthcare, workplace safety, and cybersecurity. His research has focused on understanding and optimising human, team, organisational and system performance through the application of Human Factors theory and methods. He is the current Editor-in-Chief of the Human Factors and Ergonomics in Manufacturing and Service Industries journal, and has co-authored 22 books, over 270 peer reviewed journal articles, and numerous book chapters and conference contributions. Paul's work has been recognised through various accolades, including the Chartered Institute for Ergonomics and Human Factor's 2019 William Floyd award and 2008 President's Medal, the Human Factors and Ergonomics Society of Australia's 2017 Cumming Memorial Medal, and the International Ergonomics Association's 2018 research impacting practice award.
Robyn Clay-Williams BEng, PhD
Associate Professor Robyn Clay-Williams is an internationally regarded health services researcher and a leading exponent of Resilient Health Care. Robyn leads a research stream at the Australian Institute of Health and Innovation, Macquarie University, in the field of human factors and resilience in health care. Her expertise is in creating health systems that can function effectively in the presence of complexity and uncertainty. Her research bridges the gap between theory and practice, by developing products and processes that are usable and ready for implementation. Robyn has published extensively, with over 160 peer-reviewed academic papers and book chapters. Her 2019 TEDx talk on human factors is available on the global TED.com platform. Robyn has a background in aviation and, prior to her academic career, was a military test pilot with the Royal Australian Air Force.
When: Wednesday 22 June 2022 at 6:00pm – 7:30pm AEST
Cost: Free for HFESA members, $30 for non HFESA members
PD event hosted by NSW Branch.
This PD event can be counted towards continuing professional development points.