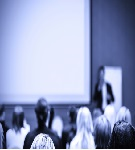 Schedule:
05/12/2018 - 07/12/2018 , All Day (Localtime)
Venue:
The State Library of Victoria, Swanston St, Melbourne, ,
Detail:
The 30th Australian Conference on Human-Computer Interaction will be held in Melbourne on 5th -7th December, 2018, with pre-conference workshops to be held on Tuesday 4th December. The venue is at The State Library of Victoria in Swanston St, Melbourne. The theme of the Conference is 'digital, physical, interactive, human'. This theme highlights the diversity and relevance of Human-Computer Interaction in today's digitally rich world.
This registration form comprises multiple tabs.  To help you we have added comments on each tab – please read each section carefully to ensure you complete your registration correctly.
Booking:
Bookings are closed for this event.