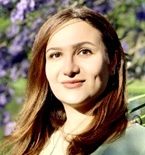 Physical Ergonomics Tools to Manage the Risks of Musculoskeletal Injuries
Physical ergonomics– a key domain of specialisation in the field of HFE – is concerned with human anatomical, anthropometric, physiological, and biomechanical characteristics as they relate to physical activity. Based on the nature of the physical activity, this domain uses different tools/methods to identify, assess, and manage the risks of developing musculoskeletal disorders. In this workshop, Zohre Abedi will review some of the most common risk assessment methods/tools used in physical ergonomics and will introduce one of the most recent and comprehensive tools in this field, Risk Assessment and Management tool for manual handling Proactively (RAMP II).
RAMP II is an observational-based tool that enables the in-depth analysis and assessment of physical ergonomics risk factors related to industrial manual handling. The tool includes three parts: the 'Assessment' part that facilitate screenings and assessments of the musculoskeletal risk factors, the 'Results module' utilised to aggregate and visualise the performed assessment at different levels of detail and scope, and the 'Action module' designed to support the design and follow-up of risk reducing measures.
Zohre Abedi is a PhD student at the University of Queensland. The aim of her PhD was to explore factors impacting the return-to-work system following road traffic injuries. Zohre has a background in healthcare and rehabilitation sciences. She completed a MSc in Human Factors and Ergonomics and has been active in research, education, and practice in this filed for over 10 years. Her expertise is in injury prevention and management using Human Factors and Ergonomics methods and has published several papers in this area.
When: August 17th, 6pm – 7pm AEST
Cost: members – free (please sign in first); non-members $30