SA Branch PD event: Lighting Presentation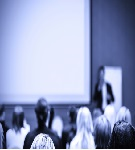 Schedule:
01/08/2017 , 5:45 pm - 6:30 pm (Localtime)
Venue:
Central Queensland University (CQU), Adelaide Campus: 44 Greenhill Rd, Wayville, SA, , 5034
Detail:
'Lighting' presentation. Informative session concerning lighting in the workplace: Heidi Turbill and Helen Moody.
This will cover the key points of the 'lighting' paper delivered at the HFESA conference in 2016
Please note: Presentation starts at 5.45 pm, please arrive early to ensure a prompt start.
Access via main door on Greenhill Road.
Booking:
Bookings are closed for this event.