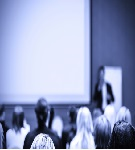 HFESA Professional Development Event – Save the date !
Wednesday 27th June 2018, 5.45 pm until approx.. 7.15 pm:
There is no charge for this event.
POWERING EMERGENCY SERVICES INTO THE FUTURE Presented by Peter Pollnitz, SA Health
Powered stretchers reduce physical demands and improve safety for paramedics and patients
Ambulance clinicians face high physical demands and are at a high risk for musculoskeletal injury.
The introduction of powered stretchers was a major undertaking of SA Ambulance to reduce the manual task risks and resulting incidences and injuries associated with manual drop leg stretchers.
The presentation will describe the procurement process and subsequent roll out strategy of powered stretchers and loading systems throughout SA Ambulance.
The implementation of powered stretchers in 2017 has resulted in changes to the manual tasks performed and the physical demands experienced by SAAS ambulance clinicians.
Powered stretcher implementation has resulted in reduced lifting requirements, reduced push/pull forces, a reduced likelihood of tipping or stretcher collapse and the elimination of forceful gripping to operate stretcher levers. The decrease in physical demands has already produced a significant reduction in incidents and injuries.
The new stretchers have changed the way in which ambulance clinicians work, and altered the physical and psychological demands of their jobs. The influence of the stretchers on paramedics, patients, and other stakeholders are discussed. The presentation provides examples, strategies and warnings applicable to large scale equipment procurement in a variety of patient care settings.
Peter Pollnitz – Biography
Peter Pollnitz is the Program Manager WorkFit & Wellbeing at SA Health. He manages a team of Allied Health Professionals and develops strategy in in the areas of ergonomic consultancy, manual tasks training, injury prevention and management, and fitness for work across SA Health.
Peter is a Physiotherapist with post graduate qualifications in Management, Training and Education, and Clinical Rehabilitation.
Register your interest now!