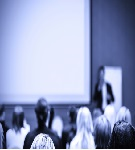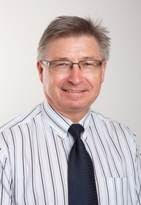 Presenter 1: Dr Len Turczynowicz

Title of talk Exposure science and the International Society of Exposure Science
Brief
In undertaking human health risk assessments for environmental and occupational health the key areas include the toxicology of the hazardous substance and the exposure assessment for the affected individual or community.  While toxicology has been well represented over the years, exposure assessment either via modelling or measurement is not such a recognised science, however recent efforts have focussed on such recognition through the use of the term, 'exposure science' and an international society was formed to further this field. Exposure science and the International Society of Exposure Science will be briefly explored in this presentation.
Dr Len Turczynowicz
Len has worked in the field of public health, toxicology and human health risk assessment for over 30 years, with 20 years in the SA Health and the balance in private consulting and at the University of Adelaide.  Previously he undertook chemical and microbiological analyses in government food and air quality laboratories following a period of studies in pharmacy.   He has worked across a diverse range of public health areas such as asthma and risk factors; site contamination including development of national guidelines; and the assessment and mitigation of environmental and occupational exposures associated with a range of settings.  He has published and presented papers at the national and international level and his recent research focussed on understanding inhalation exposure from vapour intrusion.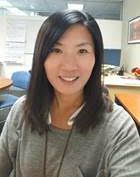 Presenter 2: So Young Lee

Title of talk: Exposure assessment of blue light sources in the occupational visual field
Brief
Blue light is emitted from a variety of light sources and can damage the retinal photoreceptor cells and result in macular degeneration in the short or long term. Workers identified as having potentially significant blue light exposure include welders, medical personnel and dental clinicians. Workers who are routinely exposed to particularly intense artificial sources such as white LEDs, metal halides or arc lamps may be at greater risk. This is an exploratory research aimed to gather evidence about blue light exposures and risks of retinal photochemical damage in the occupational visual field through existing literature review and empirical case studies.
So Young Lee
So Young Lee majored in optometry and public health (environmental health) in South Korea and is now training to become a visual ergonomist in Australia. Her current research is about the photochemical damage from blue light exposure in the workplace and it is an international collaborative research between Italy and Australia. This area is not only exciting, but also a challenging field of study.