Safety Governance in Practice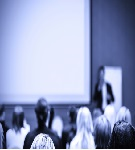 Category:
Non HFESA Event
Schedule:
23/08/2018 , 7:00 am - 12:00 pm (Localtime)
Venue:
Safety Governance in Practice, Brisbane, QLD, ,
Detail:
How informed is your board about managing damage?  Safety Governance in Practice
Date From: 22 August, 2018
Time:          7.00am – noon
Location:    Brisbane, Qld
Description: At this unique half day event, international and national experts will explore safety governance and its impact on your business, your position as board
member, or operational leader and how you can lead for positive fiscal outcomes and best practice. You will be provided with best practice case studies and
solutions to govern safety risk, which will help you finesse your strategy on safety governance.
Event Type:   Half day conference
Venue:           The Long Room, Customs House, 399 Queen Street, Brisbane
Booking:
Bookings are closed for this event.