TranSIG: Whodunit series: 2nd October 2018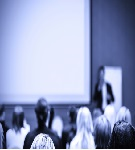 Schedule:
02/10/2018 , 5:30 pm - 6:30 pm (Localtime)
Venue:
Asset Standards Authority, Transport for NSW,, Level 7, 12 Help Street, Chatswood , NSW , 2067,
Detail:
Are you ready for the next TranSIG Whodunit?  In September we looked at a marine incident.  This session we will look into a rail incident.
When: Tuesday 2 October 2018, 5:30-6:30pm Sydney time
Where : Via Zoom or in person at ASA, Chatswood Sydney
Please RSVP to transig@ergonomics.org.au  by 28th September.
With the RSVPs we will allocate characters and provide the paper and instructions for the zoom session.
Booking:
Bookings are closed for this event.