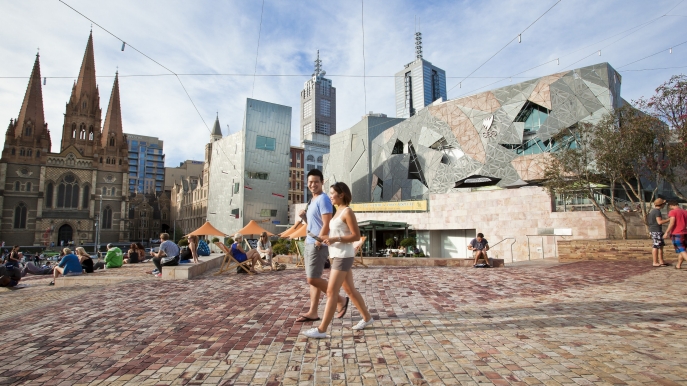 Fed Square is recognised internationally as one of the world's great public places and Melbourne's inspirational public square. Since opening in 2002, Fed Square has seen more than 100 million visits and has recently been named the 6th Best Public Square of the World in a list of 10 international icons including Naghsh-e Jahaan Square in Iran and Red Square (Krasnaya ploshchad) in Moscow, Russia.
See a presentation at https://www.youtube.com/watch?v=WAjp_aKEhsQ
If you have never been to Fed Square before now is your chance but you will not have seen what we are about to do.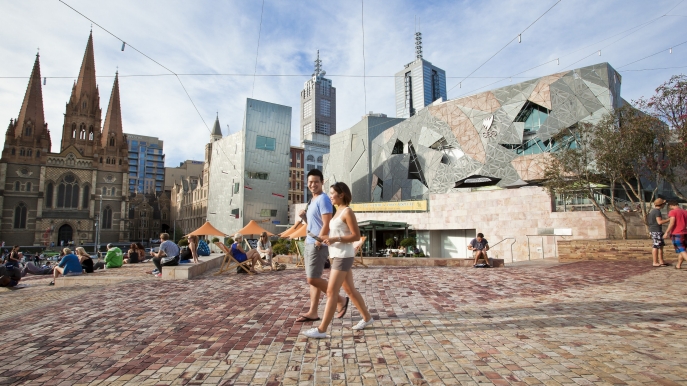 On Wednesday 19 July 2017 at 6.00pm we will be exploring behind the scenes at Fed Square to look at the systems that make such a high profile public site work is these current times. We will be looking at the Human Factors issues that compliment the risk management and public safety of the site and this will provide an insight into the infrastructure that you will not believe.
Registrations for this event are essential to ensure that security requirements are met and it is only open to HFESA members.
DONT MISS THIS OPPORTUNITY TO SEE AN INSIDE VIEW OF ONE OF THE WORLDS GREAT PUBLIC SPACES.
Register at below by 12pm on 19th July.  Confirmation and Meeting Place details will be provided upon completion of registration by return email.