All members are welcome to attend and assist in developing an unforgettable conference.
The meeting will now be held at UWA. There is parking in Myers St (free after 6pm).  Free parking is available in Red and Yellow zones in Car Park 43 after 5pm.  Enter Fairway Entrance 4 and turn left into the car park.  The meeting room is just across the road and down to the right, on the ground floor of GP3.
The sign on the door says "Accelerated Learning Laboratory".  We will be in the meeting room to the right of the door.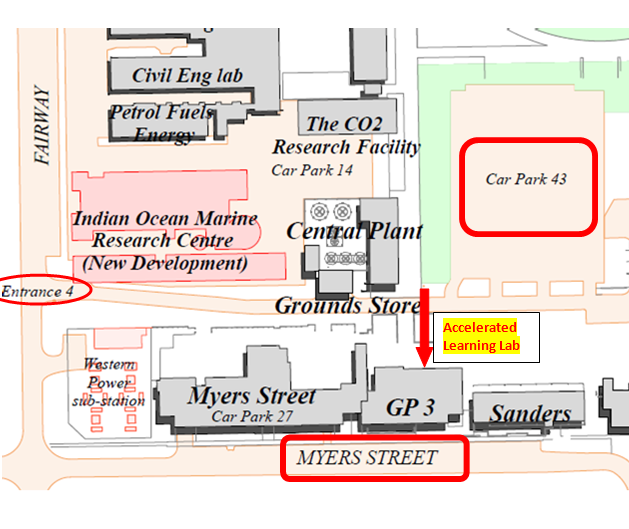 If there are any queries, people can either call Eng Soon Chew (WA Branch Chair) on 0402318632, or Ari (for venue and parking queries) on 0413 127 935.