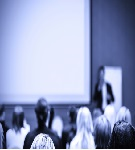 Join the WA Branch for a technical meeting hosted by Dr Gary Dennis CPE – Preventing musculoskeletal disorders and the "Ergoanalyst" software.
In this 1.5 hour session you will learn:
The real cause of musculoskeletal injury
The difference between chronological and occupational ageing
Moving away from just preventing injury

toward

designing occupational environments that improve health
What are the hazards and the risks when it comes to musculoskeletal injury
The benefits and latest implementations strategies of

Pavtipctive

Ergonomics
How

ErgoAnalyst

works to address each of these factors above through a simple, systematic and effective 6 step process.
About Dr Gary Dennis
BHSc

(

Hons

) PhD CPE
Dr Gary Dennis BHSc (Hons) PhD CPE, consults extensively on ergonomic issues to a wide variety of industrial sectors both within Australia and internationally. He is a Certified Professional Ergonomist (CPE) and past Chair of the Human Factors and Ergonomics Society Queensland Branch. Combining a research Doctorate in spinal biomechanics with a background in engineering and a First Class Honours degree in Health Sciences, Gary has the ideal combination of an in-depth understanding of biological tissues with engineering based solutions to effectively address ergonomic (i.e. injury and productivity) issues. With an academic career at various universities, Gary now focuses his time as the Managing Director of both ErgoSolutions (an engineering driven ergonomic solutions company) and ErgoEnterprises (providing risk management solutions through its participative ergonomics risk management system – ErgoAnalyst), and also concurrently holds an Adjunct academic appointment in ergonomics and biomechanics with The University of Queensland.