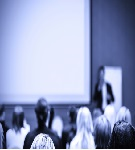 Who We Are
Backsafe Australia is a family owned and operated business. We provide solutions for safer work environments. You can source any storage or material handling solutions from Backsafe Australia for your shop or factory floor.
With a combined experience of more than twenty years, in the workshop equipment supply and design sector, we can provide accurate and long term solutions. We have been supplying outstanding products and services across Australia for over 20 years to an ever expanding range of clients. With an excellent reputation behind us, we have earned the trust of established operators in the energy, mining and manufacturing sectors. We believe in personal service above all else and strive to resolve every challenge because the client is our most important asset.
What We Do
We provide storage systems, material handling equipment and safety products for businesses and workplaces. We stock over 7000 products and supply over 32,000 individual inventory items.  We are passionate about helping you choose the most suitable equipment that is appropriate to your work environment. Every business is different. So we focus on offering custom solutions that help our clients to streamline their operational processes, improve safety and bring in cost effective results. We understand that every workshop, warehouse and factory floor layout comes with its own opportunities and constraints. We will work together with you to give you the safest and most practical solution available without burning a hole in your budget. We are so confident with our service and our products, that we offer an After Sales Guarantee which will give you even more confidence in our services. We are always on hand to offer you exactly what you need.
Date: Thursday June 15
Time: 5pm
Venue: Backsafe Showrooms,
60 Mordaunt Circuit,
Canning Vale WA
RSVP by Monday 12th June 2017
https://www.backsafeaustralia.com.au/