Worksafe WA & HFESA WA Journal Club- 12 March 2018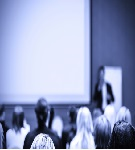 Schedule:
12/03/2018 , 1:00 pm - 2:00 pm (Localtime)
Venue:
Conference Room 3, , Ground Floor, Mason Bird Building, 303 Sevenoaks Street, Cannington WA, ,
Detail:
This month's article:
Workplace bullying, the development of job insecurity and the role of laissez-faire leadership: A two-wave moderated mediation study Mats Glambek, Anders Skogstad & Ståle Einarsen Work & Stress, Vol.0, Iss.0, 2018.
Available at: http://www.tandfonline.com/doi/full/10.1080/02678373.2018.1427815
Facilitator:
Helen Mott, Senior Inspector/Scientific Officer
Human Factors/Ergonomics Team, WorkSafe WA
If you have any difficulties accessing the article, a hard copy will be available to read at the WorkSafe Library between 9am-4pm.
If you would like to present an article or have a suggestion for future topics/articles, please email Eng Soon Chew on engsoon.chew@dmirs.wa.gov.au
Booking:
Bookings are closed for this event.