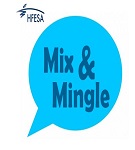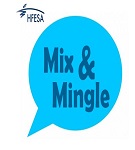 Come along and meet your local members at the NSW Branches next mix and mingle evening.
Dr. Alison Bell  will be presenting the outcomes of her PhD on Packaging and the Elderly.
Starting from 6pm. Meeting upstairs at the bar.
Please note: drinks and dinner at your own cost.
RSVP's are required, please register using the button below.
Topic: "Open Sesame: Exploring the openability of hospital food and beverage packaging for the over 65s". PhD research examined the 'openability' of hospital food and beverage packaging by the older consumer – to ultimately influence the design of the packaging for ease of opening and therefore nutritional intake.
About Alison Bell:
Alison is a Certified Professional Ergonomist and Occupational Therapist. Her key research area is the openability of food and beverage packaging by older adults within institutional and community settings. In 2016, Alison was awarded the Human Factors and Ergonomics Association (HFESA) David Ferguson Award for the best ergonomics research conducted in Australia within the previous 18 months for this work.
Alison has a varied career, working initially as a clinical Occupational Therapist in Australia and the UK and then the field of Occupational Health and Safety for almost 30 years, with roles in injury management, safety management, workers compensation, ergonomics and human factors. She has been involved in work-related research for the NSW and Commonwealth Governments.
Alison is passionate about ergonomics and its application across different domains.
She is the HFESA representative on the Australian Occupational Health & Safety Education Accreditation Board (AOHSEAB) and Treasurer of the HFESA 2017 Annual Conference.