Transport SIG PD: Weighing user needs
Weighing User Needs

The importance of prioritising user requirements to inform design decisions 
In large multi-disciplinary projects, it is easy to lose sight of the initial value proposition once the project is in full swing.
There is always a constant push and pull of new ideas, identified constraints and issues to be resolved that strain the decision making process.
Two big traps in which the loudest voice heard gets top priority or stakeholders holding the most political power always get what they demand may hinder the project from meeting its full potential.
This presentation will try to underpin the main issues hindering good design decisions and present various systematic methods for weighing user needs and maintaining a structured process to achieve good user centred design.
Presenter Bio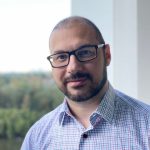 Antoine has over 10 years' experience in human factors engineering and human centred design. 2 years dedicated to the design of consumer products and services, and over 8 years on the development and delivery of major transport and infrastructure projects.
Antoine's keen understanding of project management enables him to truly embedded human factors solution that connects team to their target end users adding value where it matters most.
When: Wednesday 26/04/2023 at 6:00pm – 7:00pm time zone: AEST
This PD event will be delivered via Zoom. Registration is required.

To register please click here. Details of how to attend the event will be sent to you once you have registered.
Cost: Free for HFESA members, $30 for non HFESA members
Note: If you are a HFESA member, please log in first.
PD event hosted by Transport SIG.
This PD event can be counted towards continuing professional development points.